We love talking at, organizing, and attending all kinds of events for the reactive and functional programming community across the globe. We share our knowledge globally and we love it!
We believe in tech communities. As leading experts, we realize how important it is to share knowledge and exchange experience. That's why we actively launch initiatives, start meet-up groups, and speak at and organize conferences. This all contributes to the creation of a networking space where state-of-the-art software technologies are promoted and ideas are exchanged.
Microservices and Streaming Data Roadshow
Knoldus presented a session at Scala Matsuri, Tokyo 2019
Knoldus presented a session at Kafka Summit, London 2019
We are very into open-source
One of the ways we try to provide value to the Community is by developing open source projects.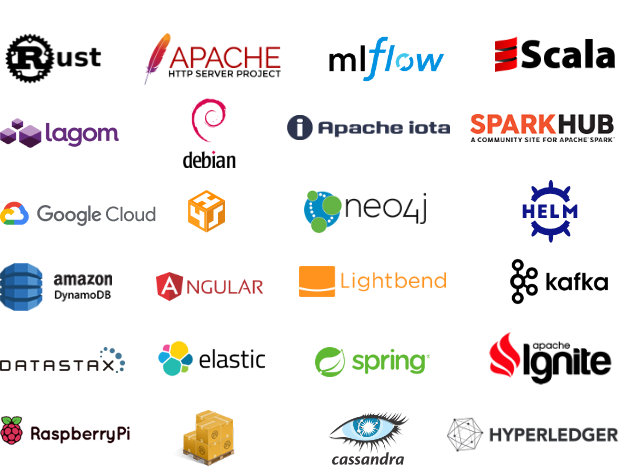 Knoldus Tech Hub is the repository of templates and a one-stop solution to all your development requirements. Kickstart your development with these ready-to-deploy templates.
Akka is a library for building reactive applications based on the actor model
Angular is a TypeScript-based open-source web application framework.
Apache Cassandra is a free and open-source, wide column store
DAML is an expressive programming language designed for financial institutions.
DevOps is a set of software development practices.
Elasticsearch is a search engine based on the Lucene library.
Sign up to our newsletter
Knoldus helps HPE not only build customer value, but also gain momentum for analytics transformation.
Elsevier enables the user to derive new data insight with the reactive technology stack and architecture